Fence Staining, Deck Staining and Restoration
Staining
Staining natural woods not only allows the natural beauty of wood grain to be displayed, but also protects the structural integrity of the lumber. In addition, a variety of stains are available to create the specific look for exposed timber and beams of types. Leisure Time Pressure Wash & Restoration will help you select a stain that will bring out the natural beauty of your decks, patios, furniture, and other wood fixtures and make your home or business property look amazing with professional staining services. Contact us for help for more information on our available services for your decks, patios, interior bars, accents, and more.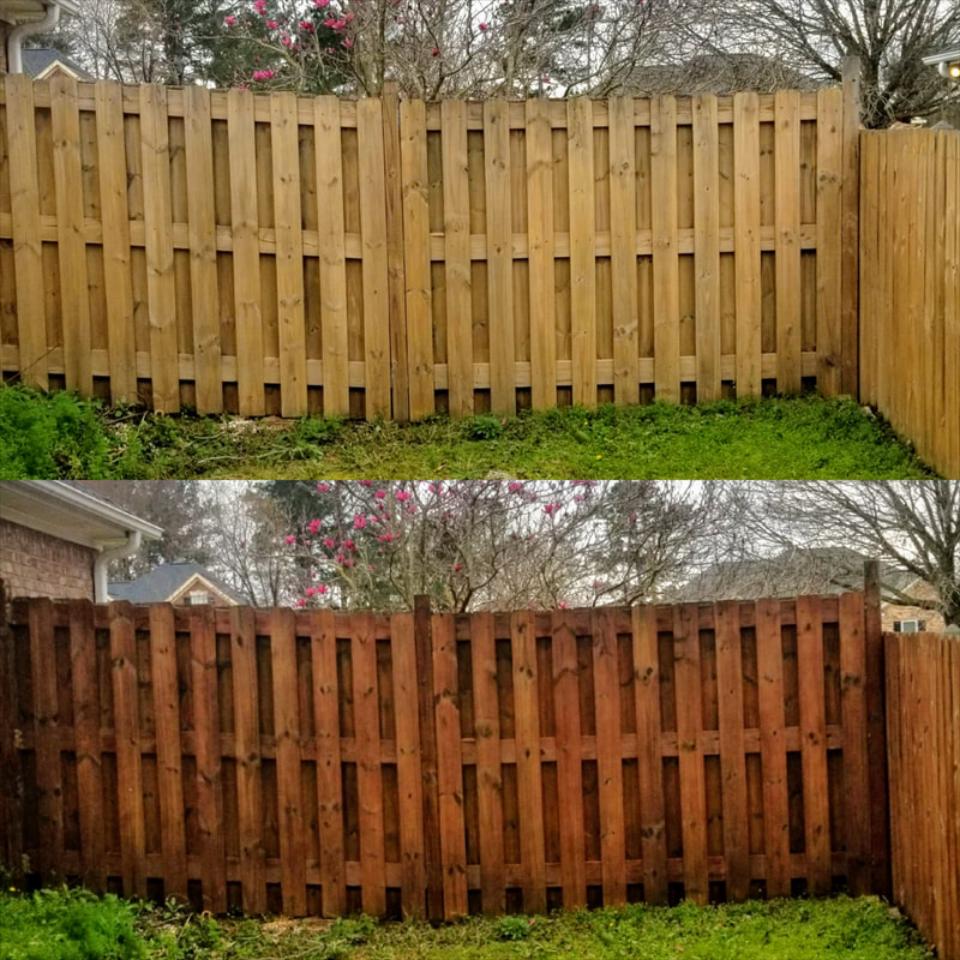 Restoration
Whether you've only recently installed a new deck or your current one needs a "facelift"- Leisure Time Can help protect your investment by restoring wood to it's natural form and applying our eco-friendly stain & seals that are available in a variety of color options.
We would be happy to speak with you about our cleaning processes and answer any questions you may have before we get to work. Contact us today to schedule an estimate, schedule an appointment, or ask about any of our other available services.