Leisure Time Pressure Wash & Restoration
Deck Staining and Restoration
RESIDENTIAL AND COMMERCIAL PRESSURE WASHING IN AUGUSTA, GA
REQUEST A QUOTE!
Leisure Time Pressure Wash & Restoration
Leisure Time Pressure Wash & Restoration is a professional contractor offering exterior staining and pressure washing services to help remove years of grit, grime, and grease quickly, and safely. We are dedicated to helping our clients with all sizes of exterior cleaning projects and a variety of pressure washing services. From residential pressure washing to commercial building complex washing projects, Leisure Time Pressure Wash & Restoration is ready for all types of pressure washing needs in the Augusta, GA area. Our team is supplied with the skills and equipment to complete your cleaning projects safely, efficiently, and on-time.
We are proud to bring our industry experience to each and every job we do. Whether you're looking to finish a minor clean-up job, restore curb appeal, or prepping for a major project, our knowledgeable team has the skills and tools to make sure the job is done right. Our team is large enough to deliver professional exterior cleaning solutions while offering the personal touches that ensure we meet your goals and exceed your expectations.
Contact us today for additional information or to schedule a free estimate.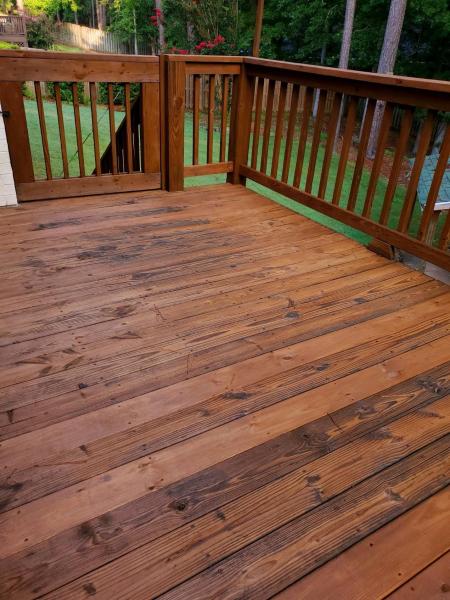 Fence Staining, Deck Staining and Restoration
Staining natural woods not only allows the natural beauty of wood grain to be displayed, but also protects the structural integrity of the lumber. In addition, a variety of stains are available to create the specific look for exposed timber and beams of types. Leisure Time Pressure Wash & Restoration will help you select a stain that will bring out the natural beauty of your decks, patios, furniture, and other wood fixtures and make your home or business property look amazing with professional staining services. Contact us for help for more information on our available services for your decks, patios, interior bars, accents, and more.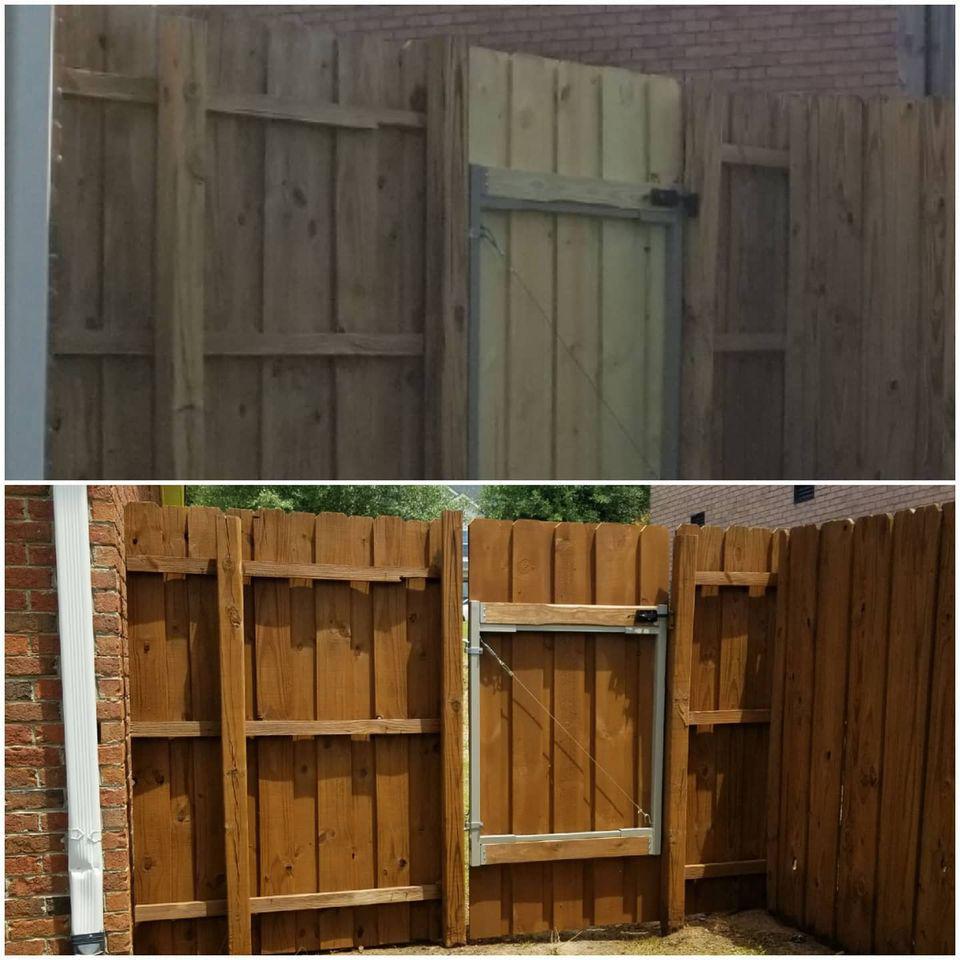 Residential Pressure Washing
Our company has years of experience in the exterior cleaning industry and we pride ourselves on the satisfaction of our customers. We use professional equipment and high-quality products on all our jobs.
Soft Wash House Washing
Soft Wash Roof Cleaning
Driveway & Concrete Cleaning
Gutter Cleaning & Brightening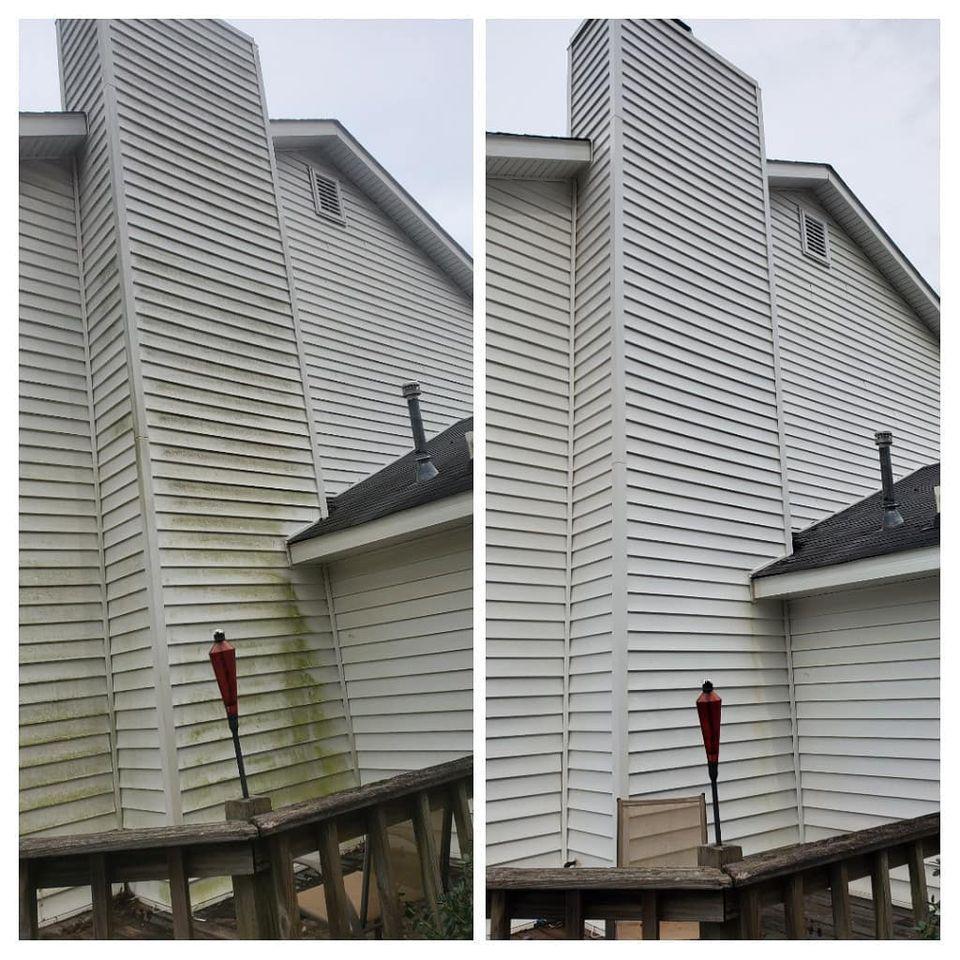 Commercial Pressure Washing
Whether we are soft washing a building, cleaning a parking lot, or washing an entire fleet, we offer a variety of power washing services for businesses throughout Augusta and the surrounding areas.
Soft Wash Building Washing
Soft Wash Roof Cleaning
Paver Cleaning
Parking Lot Cleaning
Surface Cleaning
Gum, Graffiti, & Rust Removal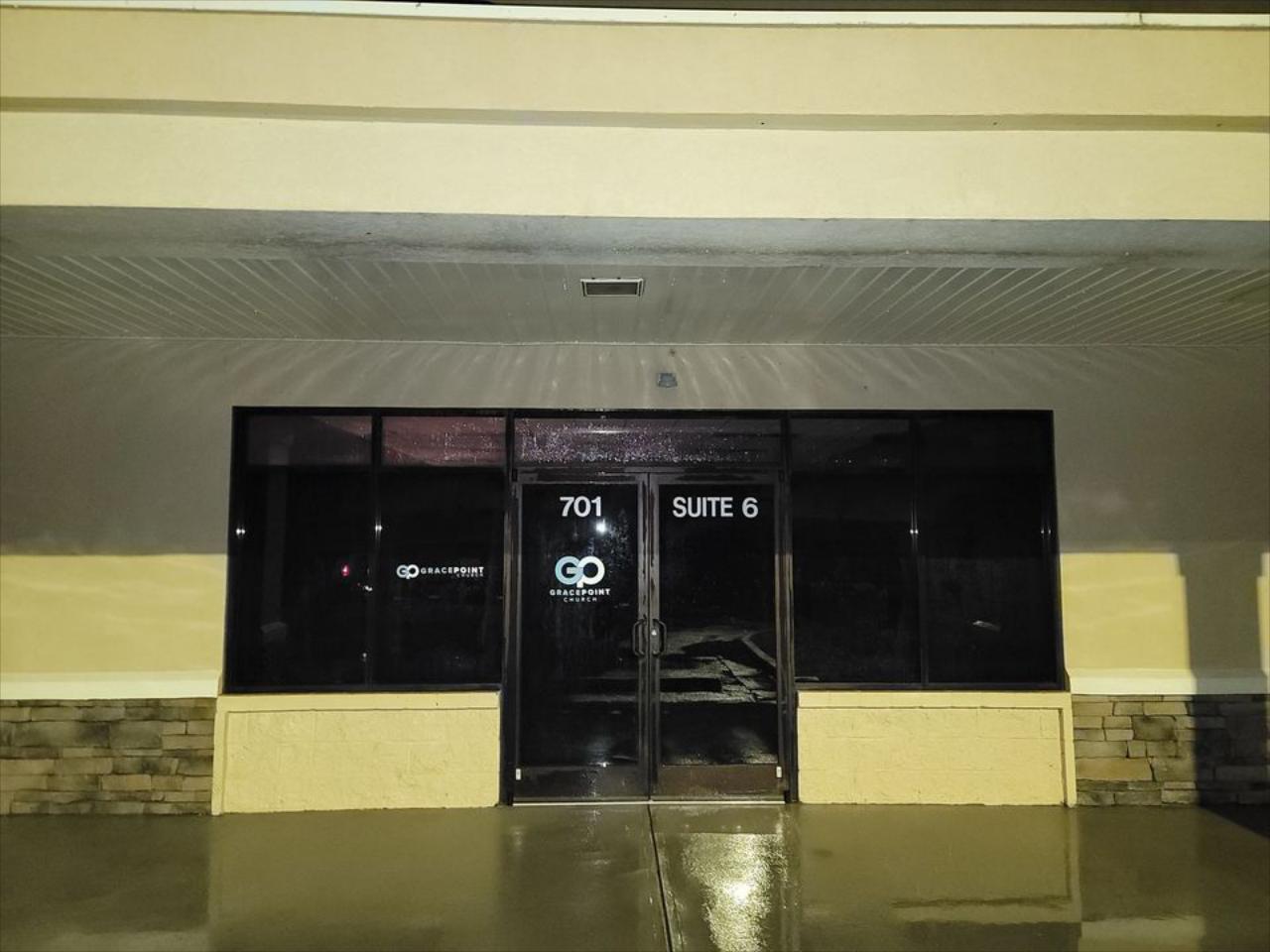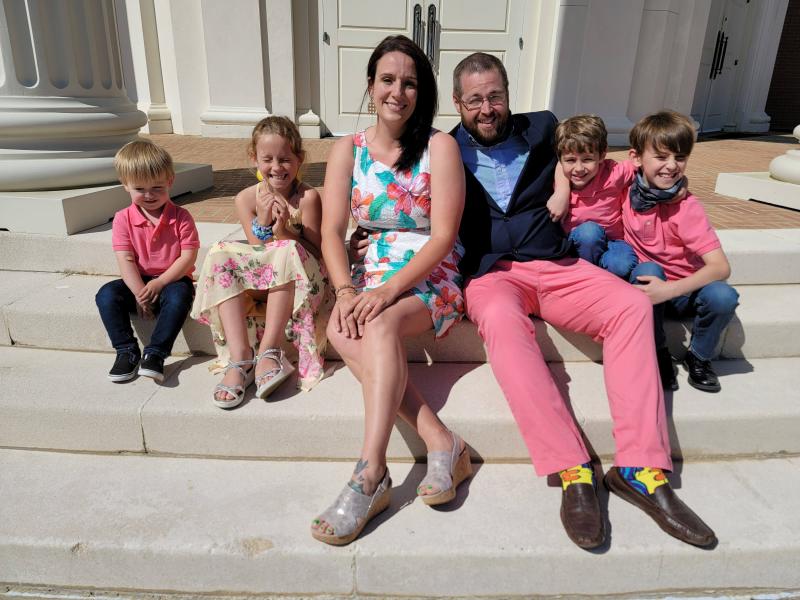 Who We Are

I am Tim Cox, founder of Leisure Time Pressure Wash & Restoration. I am husband to an amazing wife, Tiffany, and father to 4 beautiful kids Evan, Myla, Luca, and Jona. Raised in Augusta, Georgia and proud to be a part of this wonderful community. I started Leisure Time Pressure Wash in 2019 with a love for cleaning and restoring homes and exterior wood. I take pride in our team treating every home like it's our own and ensuring 100% customer satisfaction on each and every job. Our goal is to provide the highest quality exterior cleaning and staining service in the world and be able to give back to the community daily.